About
Broadview-Thomson K-8 School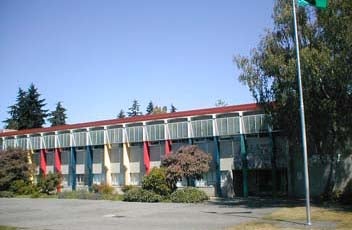 At Broadview-Thomson K-8, we educate students to be productive and lifelong learners. We provide our students with a positive, nurturing environment by challenging them to reach high academic standards, learn critical thinking and citizenship skills and gain experience with technology.
Through the partnership of our staff, students, parents and community members, we provide students with access to enrichment activities and academic supports that allows each child to reach their individual potential.
Students and teachers engage in fun, diverse and rigorous learning activities. Through differentiation and comprehensive programming, Broadview-Thomson staff members work to meet the needs of all students: accelerated learners, English language learners, special education and struggling learners.
Technology is used daily as an instructional tool, an educational resource and a necessary life-long skill. We offer students a variety of after-school activities that further supports learning and personal exploration.
We provide an inviting, supportive and safe environment for students, staff and families. Broadview-Thomson?s climate fosters student health, wellness, and self-esteem.
We provide a progressive counseling and support services program that promotes relationship building and positive personal development.
As a K-8 school, we are fortunate to have middle school students who model our virtues and mentor our younger students.
Broadview-Thomson celebrates its growing, diverse community and invites you to join us!
The first step for parents will be to register with The Source, the Seattle School District's tool for providing access to student attendance, grades, and assessment data.
---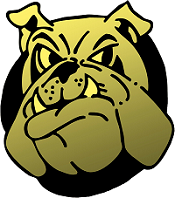 Mascot and School Colors
School Mascot: Bulldog
School Colors: Royal Blue & Gold
---
Who was Reginald H. Thomson?
Our school was named for him, Metro honored him at the ground-breaking ceremony for these wage treatment plant at West Point, and the Empire Expressway bears his name.
Broadview School was built in 1914 on 125th &Greenwood; it was a 4-room country school. Only 2 classrooms were used when it opened, there were 30 students in grades 1-6. The Thomson Junior High School was opened in 1963 with an enrollment of 1,065 students.
In 1981 the Broadview school staff and students moved into the Thomson Junior High School building after it was closed, and joined the two names. In 2007 Viewlands School closed and many of their staff and students moved into Broadview-Thomson.
In 2007 Broadview-Thomson began the process of becoming a K-8 school and in 2010 had their first graduating class. As a K-8 school,the facility is large enough to allow for a great breadth of school and community programs.
Most classrooms, the gymnasiums, music room,lunchroom, and library are generously sized and conducive to a variety of student groupings. Spacious hallways provide for easy and safe movement. Student artwork on the interior and exterior affirm that this is a building dedicated to children.
---
Our Mission
The Broadview-Thomson pre K-8 community will provide academic and emotional support for every student to navigate his/her path towards success in a competitive world.
Families will be actively involved in their child's education and emotional well-being by supporting the development of a community of respect, cooperation, and responsibility.
Teachers and staff will provide rigorous standards-based instruction that is aligned across all grade levels to support all learners individually.
Together, we will build a caring and inclusive environment of academic rigor, arts education, lifetime wellness,environmental awareness, and applied technology. Student accomplishments will be celebrated and encouraged.
We will encourage our students to be global citizens who exemplify our school virtues:
Caring, Cooperation, Perseverance, Respect, and Responsibility.
"Success, Nothing Less"